Delbag Video Case Study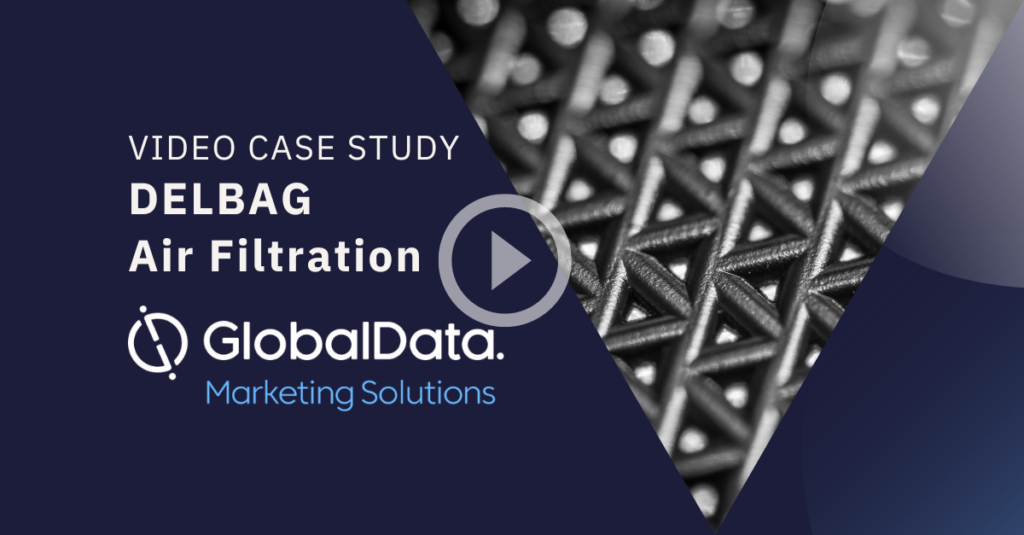 DELBAG offers a range of over 2,000 air filter products for a range of non-residential commercial applications, and unique filter systems mainly for processing air and exhaust.
These air filter systems are commonly used in applications for buildings, air conditioning, ventilation, industrial manufacturing, medical and life science, automotive manufacturing, turbomachinery, and power generation
"GlobalData has a strong presence in power technology and my teams were already utilising their business intelligence to win tenders and participate in public offerings. We had 8-9 years of experience with their brand," said Thorsten Stoffel of Delbag.
Targeted campaigns with unmatched audience reach…
"We thought that GlobalData Marketing Solutions could also help us build the DELBAG brand through content creation and targeted distribution. GlobalData has high profile editors who knew how to put content together about a somewhat bland product and make it into an interesting article."
The results, in Stoffel's words, was "content that was well written and listed on journalistic sites that had millions of readers. And the GlobalData Marketing Solutions dashboard captured leads we would not have known about if we tried to do this a different way."
For AI-driven technology to connect with the right audience, in a way that appeals and resonates with them, get in touch with a member of the GlobalData Marketing Solutions team for a free demo.